When I think of the many gifts that we have been given here on the earth by our creator, I stand in wonder and awe to think that He could be so generous. He truly loves us far beyond our own comprehension. How often to we just sit back and wonder at the world around us? Or are we too distracted by Pinterest, Facebook, and Instagram to notice? Are we able to focus on the beautiful mountain scene before us, or are we more concerned about taking a "selfie" in front of those mountains to make sure everyone else "likes" it too? There is truly so much around us that is easy to take for granted! A good friend shared a poem with me a while back, and I would like to share it with you:
The Gift of Wonder
"As daily now man conquers time and space,
And ways of stars and moon grow commonplace,
Dear God, let us not lose from sated eyes
The gift of wonder there – the glad surprise.

Let miracles be ours, awesome things –
The deepened sense of reverence wonder brings.
As stars of Heaven lose their distance far,
Let it not dim the glory of the star.

Let us not lose the vision and the dream
In bitter conquest, calculated scheme;
Nor cease to marvel at the Unseen Hand
That guides the fortunes of this Wonderland.

Give us a humbleness within the heart
To see that God and man each plays a part,
That we may heed the call of frontier skies,
The light of reverent wonder in our eyes."
-G. K. Chesterton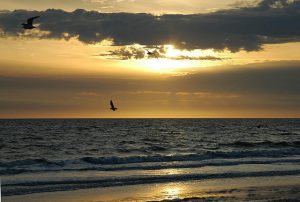 It reminds us that there is so much around us that we can so easily take for granted! Through our technology and innovation that now clouds our world and often our minds, it can be easy to not see the wonder that surrounds us! When was the last time you found yourself looking up and marveling at the beauty of the stars, or the gift of a sunrise?
How often do you find yourself walking down the beaten path, and you discover a dandelion springing up in the middle of the road, despite all odds against it? Has it been decades since you last laid in the grass, making shapes out of the clouds, or contemplated your own nothingness in the cosmic scheme of things? Everything around us is a miracle! If you just stop and look around you today, you will see miracles in every part of your life! These miracles are all God's gifts to us. He knew what would bring us joy and happiness in this life! Let us not forget those gifts. Let's put down the cellphone, walk away from the computer, and enjoy the gift of wonder all around us…